Discord Servers
Join the Ultimate Driving Universe Wikia Discord to meet the people who currently manage the Wikia. Includes game announcement updates/leaks, the community editors/staff and more. Click on the Wikia Discord button to join.
---
Looking for the place of how Ultimate Driving was established? Join the Ultimate Driving Chat Extravaganza Discord to meet the owner and staff members who keep Ultimate Driving moving. You will find the newest game updates, exclusive leaks, other game players to chat with, and more. Click on the UDCE Discord button to join.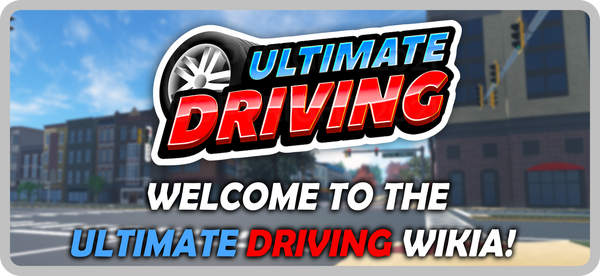 UDU Twitter Accounts
UDU Core Games
---
Welcome to the Ultimate Driving Universe Wikia. Ultimate Driving is a free to-play open-world driving universe by TwentyTwoPilots, in conjunction with GameFam Studios. The first game was originally created in August 7th, 2008. The current version of Ultimate Driving now holds the flagship game, Ultimate Driving: Westover Islands which was released on June 25th, 2011. This involves players who starts the exploration and race in their first car in massively-detail open worlds. The more players drive, the more money you get to buy awesome, sports, muscle, super and hypercars. With over 300 different vehicles to drive around, players will have something new to drive. They can also purchase gamepasses to access cool perks (Jobs, vehicles, & features.) and in-game currency with Robux to buy more awesome vehicles. Don't know how to play? Click this article will teach all the skills a beginner should know about Ultimate Driving.
Make sure to read our Wikia Guidelines page if you're willing to join our wikia community. Ultimate Driving Staff are welcome to browse/edit the wikia articles as well.
We currently have 765 articles, 5,910 images, and a total of 81,752 edits.
Note: THIS WIKIA IS GOING THROUGH SOME EXTENSIVE CHANGES AND RENOVATIONS!!
---
Available Topics
Topic Buttons Coming SOON!!
---
Featured Updates!!
---
Latest Update:
v4.5.12 - FREE JOBS!
👮👨‍🚒 The police and fire teams are now FREE! The Police Pass is being repurposed as the SWAT Pass with its own new exclusive vehicle!
🚗 Three new cars!
🏠 Home improvements!

Past Update:
v4.5.11.1 - NEW CAR!
🏎️ New car!
🎥 Improved back-up camera!
⚙️ Lots of quality-of-life improvements!